National Five is banned from sales, National Three is no longer annual inspection, 18 provinces implement National Six in advance! Cried...
Editor:浙江宏利汽配集团有限公司 │ Release Time:2019-09-27 
Starting from July 1, 2019, these regions will implement the National Vehicle Sixth emission standards in advance: Beijing, Tianjin, Hebei, Shanxi, Shandong, Henan, Shanghai, Jiangsu, Zhejiang, Anhui, Shaanxi Province, and Hohhot, Baotou, Ulanqab, Ordos, Bayannaoer, Wuhai, Inner Mongolia Autonomous Region, as well as the Pearl River Delta, Chengdu and Chongqing.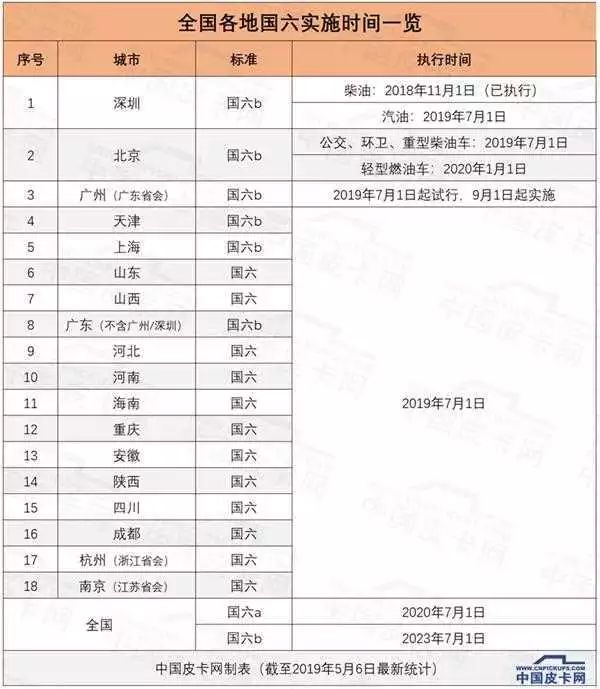 In addition to the implementation of National Six in advance in many places, there are also areas where the sales of National Five and National Four will be banned all day, and annual inspections of National Three diesel vehicles will no longer be conducted ...
Shanghai, Shandong National Five banned for sale!
A few days ago, the Shanghai Municipal People's Government issued a notice stating that it will officially implement the National Sixth B emission standard on July 1, 2019. The implementation target is M1, M2 and N1 cars with a maximum design total mass of not more than 3500kg.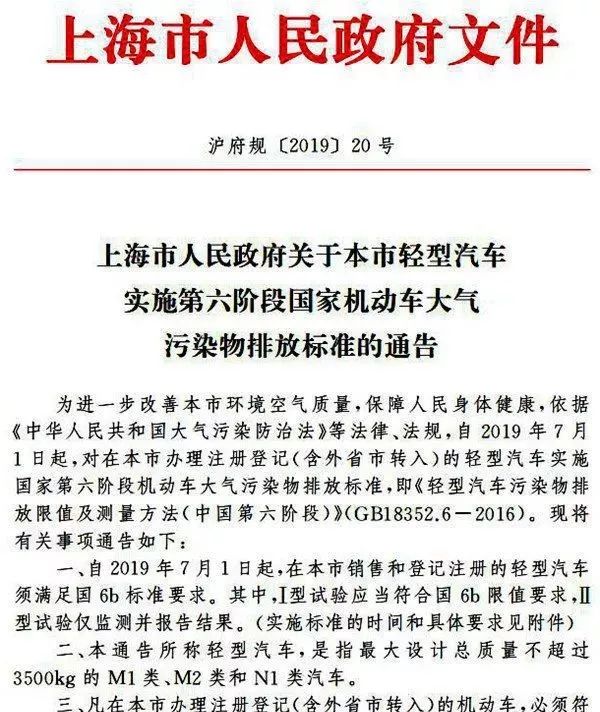 Jinan City, Shandong Province 's Eco-Environment Bureau has recently drafted the "Notice on the Implementation of the National Phase VI Motor Vehicle Emission Standard for Light Vehicles in Jinan City (Consultation Draft)"
The "Notice" requires that from July 1, 2019, newly-produced light vehicles imported, sold and registered in the administrative area of Jinan City shall meet the national phase 6a or 6b emission standard requirements; the suspension of imports, sales and registration shall Newly produced light vehicles that do not meet national phase 6a emission standards.
Xiaoshan issued a document to no longer inspect the national three diesel vehicles
Recently, a friend of the card broke the news: Hangzhou Xiaoshan Xiaoran Motor Vehicle Inspection Co., Ltd. issued a document saying that it would no longer conduct annual inspections of the country's third diesel vehicle.
Starting in May, Hangzhou Xiaoshan Xiaoran Motor Vehicle Inspection Station will no longer perform annual inspections on National Three diesel vehicles registered before January 1, 2014!
The most affected document this time is the freight car, but it may also involve car cranes that need to be on the road. In addition, the policies issued by different places are different, depending on the relevant documents published by each province